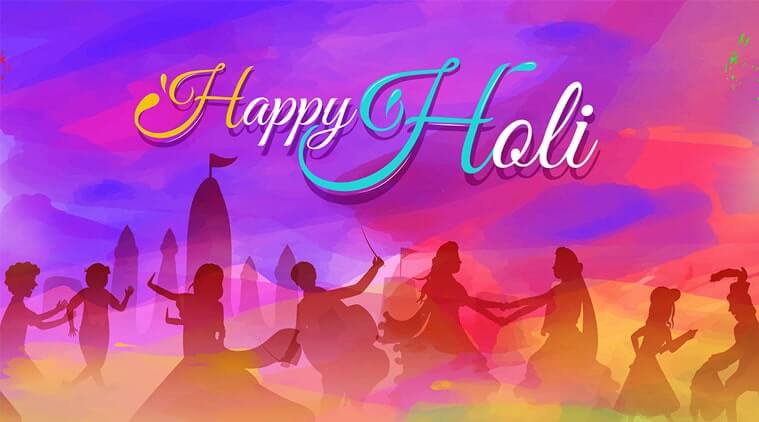 Yes, the festival of colour is here. The festival of different colour which symbolizes different fun and meanings. Holi is a festival that we all celebrate with lots of enthusiasm and excitement.

Meaning of Holi?
Holi is a Hindu festival which means 'arrival of spring' and the victory of good over evil. It is celebrated on the full moon day in the month of Phalguna (Feb-Mar). Holi is also known as 'Vasant Mahotsava' and 'Kama Mahotsava'. This is important for farmers also as this is the time when they see their crops in the stores.
It's a story of a king Hiranyakashipu who want to take revenge for the death of his younger brother who was killed by Lord Vishnu. After many austerities (Tapasya), he got many powers that he started thinking of himself as God. He also wants his son Prahalad to worship him but Prahalad was a great devotee of Lord Vishnu. So after so many efforts, he decided to kill Prahalad. So he asked his sister Holika to take Prahalad and sit on fire as he knows that she is blessed with a boom that she will not get burnt. In the end, when she sat with Prahalad she got burnt but Prahalad was safe as he was chanting Vishu name all the time. Even nowadays also a day before Holi there is Holika Dehen that is celebrated. A victory of good over evil.

How did colours become part of Holi Festival?
It is said that long back in the period of Lord Krishna he used to play with colours with their Gopies and from then only this ritual is started.

Are other countries also celebrating Holi?
Yes, this festival of fun and joys of Hindu but it is always welcomed to celebrate all over the world like USA, Russia, UK, Australia, Spain, Trinidad and Tobago, South Africa and Nepal.

Famous places to see and play Holi?
The most famous place to see and play Holi is of Mathura and Vrindavan. These are places where we play different varieties of Holi like flowers Holi, Lathmar Holi, mud Holi and etc.